Testimonials
from customers I've helped!
Tito Serrano

from

Weathertite Systems, LLC
Title:
Sales Manager
Hometown:
Waterbury, CT
I have been in the sales business over 14 years for the auto industry. Really progressed and jumped into finance. Growing up I worked on roofs, then did it fully for 3 1/2 years.
My special training includes a journeymans in carpentry, a paralegal certificate, and a course in human behavior.
I have been at Weathertite for a short time but look forward to working with them.
My day to day position includes conducting sales meetings and reviewing company sales.
What I like about my job is that it's a stress-free work environment, the people I work with, and it's close to home. Also, the smile a customer puts on when they're satisfied is important to me, as well as dressing up on a daily basis.
In my spare time, I enjoy fishing, bothering my children, watching all sports, and hanging out with my father.
Videos from projects I was involved with: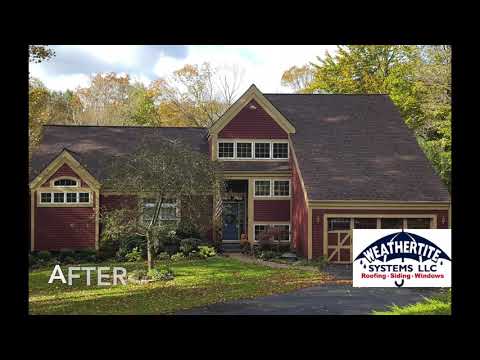 Bill M. Testimonial - Brookfield, CT
Bill M. from Brookfield, Connecticut had a lot to say about his new home improvement! Check it out! He was...
Watch Video
Related Videos
Photo galleries from jobs I've worked on: